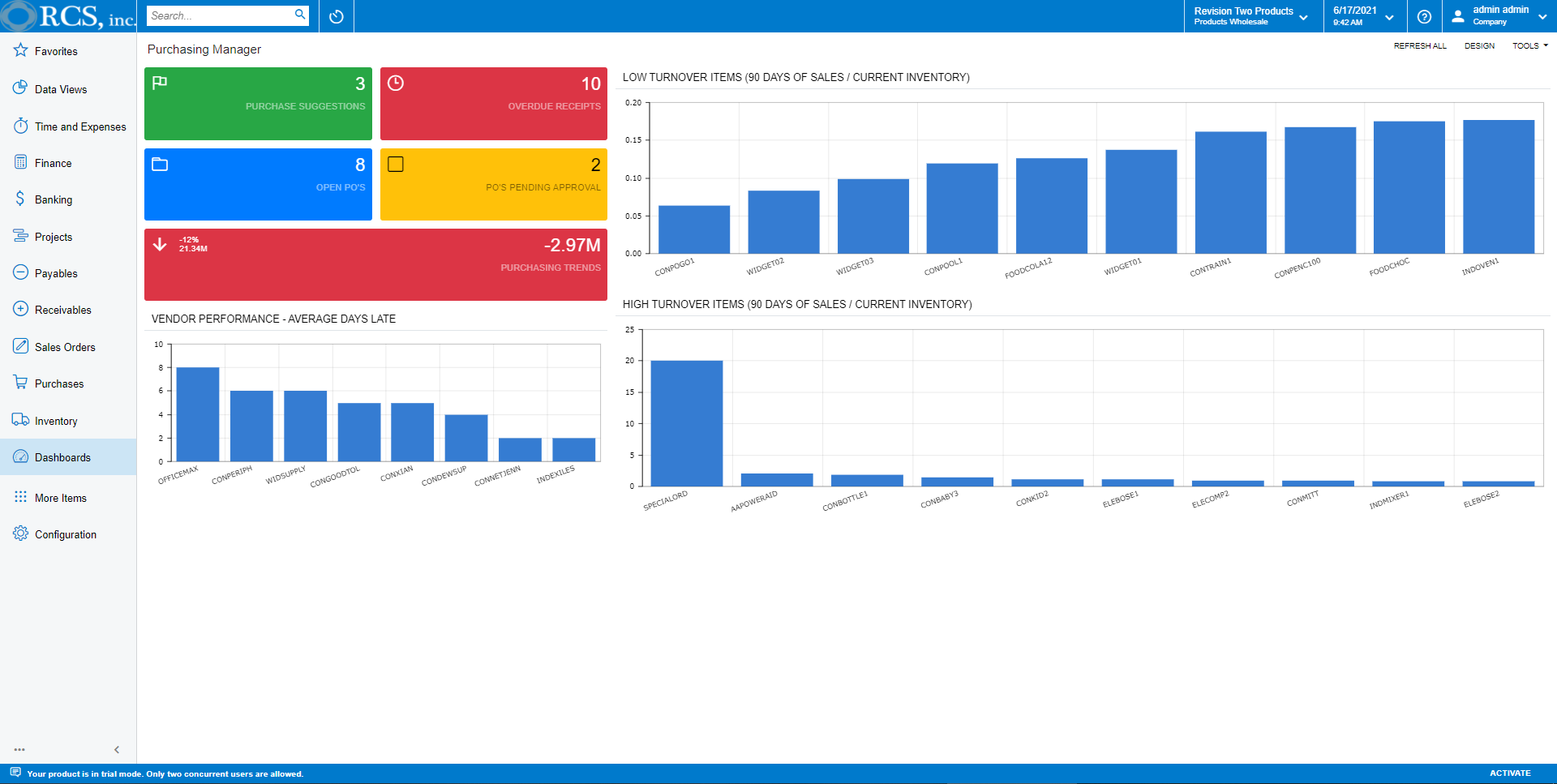 Fulfill Your Day-to-Day Operations in One Place.
Utilizing Acumatica's powerful and fully customizable dashboards, check on information regarding your open purchase orders and purchasing trends. Evaluate how well your vendors are performing, and which of your items have the highest or lowest turnover rates.
Leverage Acumatica's accessible and easy-to-use forms and reports.
Everything you need to perform your workplace duties is available for you either in your dashboard or through the purchases workspace. The workspace is where you enter purchase orders, receipts, and requests. Manage your vendors and their prices, create requisitions, and handle landed costs. Verify your operations with over a dozen different standard reports.
Take a Look at What the Other Job Roles Can Do.
Ready to Learn More?
Leave your contact information, or reach out to us via email or phone and one of our team members will happily assist you.