Fulfill Your Day-to-Day Operations in One Place.
Utilizing Acumatica's powerful and fully customizable dashboards, check on the status of your technicians' workloads on an easy-to-use and customizable dashboard. As with all Acumatica dashboards, each element of the dashboard includes drill-down capabilities that shows the details when you need to see them.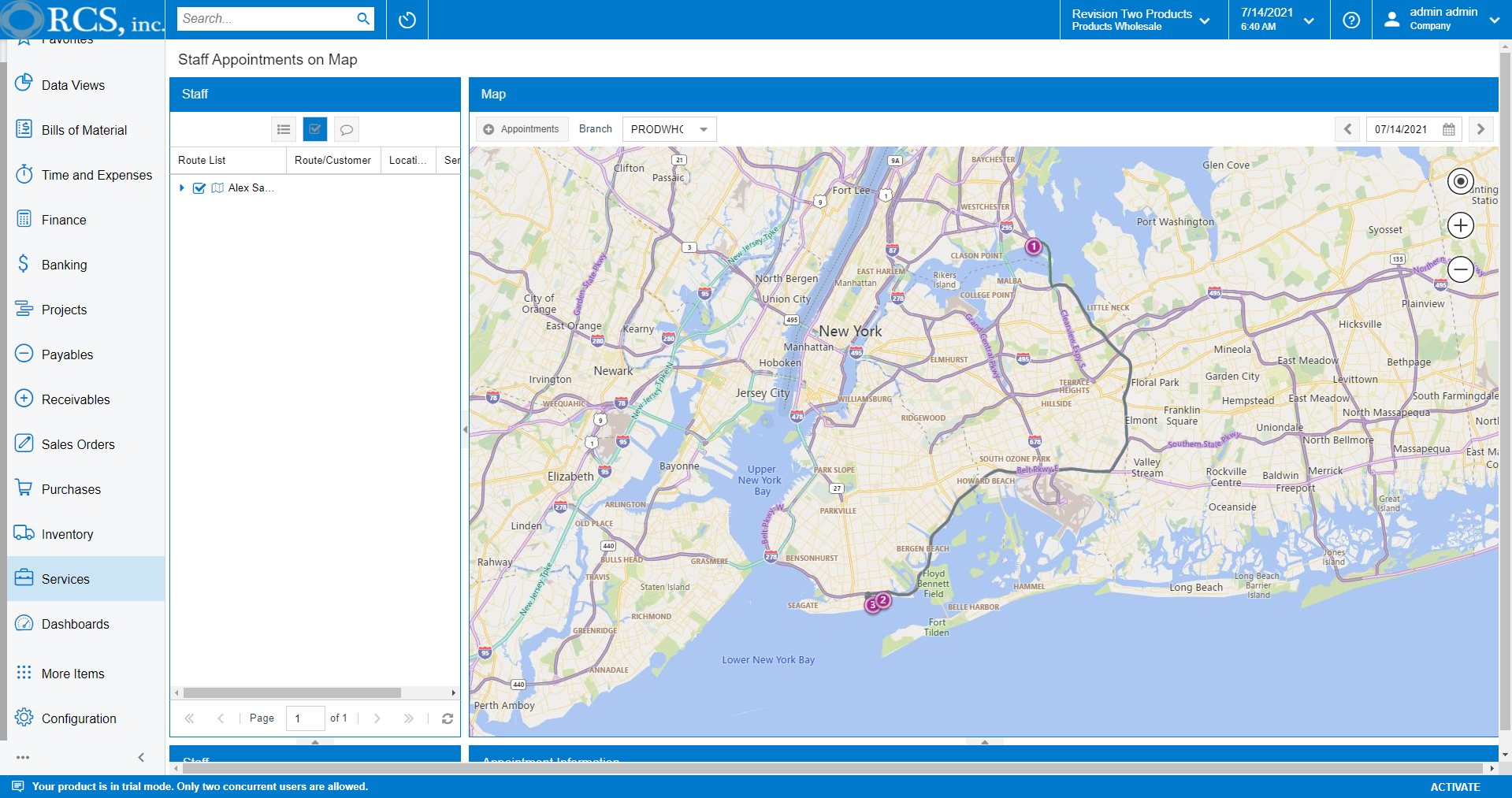 Leverage Acumatica's accessible and easy-to-use calendars and maps.
Managing service calls and appointments has never been easier with calendars and maps built into Acumatica. Your service technicians can utilize Acumatica on their mobile device to track driving, record start and stop times, enter expense receipts, and much more.
Take a Look at What the Other Job Roles Can Do.
Get in Touch
Visit and fill out our contact page, or reach out to us via email or phone and one of our team members will happily assist you.
Contact Us
RCS, inc.
5904 Crowe Farm Rd, Waterloo, IL 62298